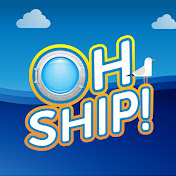 "Oh Ship!" is a complete ship show of a web series featuring Freddie Laker. Released weekly, the show focuses on subjects related to entrepreneurship, business, culture, innovation through the lens of two leaders. Freddie, and many of his guests, have been involved in numerous businesses throughout their careers with both notable successes and failures. "Oh Ship!" is about celebrating the failures, sharing those stories, learning, and laughing along the way. Subscribe for live show notifications and to catch past episodes.
Co-founder of Almas Insight
Serial entrepreneur, angel investor, educator
CEO at Outside Interactive Inc.
CMO/CDO at Chameleon Collective
Senior Advisor at Insight Partners & Partner at Layer Aleph
Noted inventor and hacker
Partner at Chameleon Collective and self-proclaimed
 Prominent leader at top-tier global agencies and consulting firms
 Partner, Interim VP of Ecommerce Growth Marketing & Business Transformation with Chameleon Collective.
 CEO & Chief Innovation Officer of Proto
 Chief Innovation Officer at ServiceNow
 Partner at Chameleon Collective
 Chief Experience Officer at General Motors
 Co-Founder and Chairman of OpenExO
 CEO & Chairman of the Bannatyne Group
 Performance Marketing Consultant at Chameleon Collective
 Founder of Thrillist and Principal of Adam Rich Consulting
 CMO of Starboard Cruise Services – part of LVMH
 Founder and Chief Creative Officer of Digital Surgeons
 Founder and CEO of Amora Coffee
 Founder of Blackdove Art Gallery
 Chief Growth Officer of Triller and Bonin Ventures
 SVP Digital, E-Commerce and Consumer Insights at NEST New York
 Executive in Residence of Information Venture Partners
 CEO of Observatory Agency
 Co-Founders of Flamingo Capital
Experience Designer, Branding Expert & Experience Strategist
Co-Founder & CEO of Kindred
Chief Strategist of Relevance
C-Suite Executive, Board Member, & Consultant
Interim VP of E-Commerce/CX
Founder & CEO of Focus@Will
Founder of Group of Humans
Co-Founder & CEO of Beyond Barriers
Interim Communications Executive
Co-Founder and CEO of PINCHO
Founder and CEO of Big Spaceship
Entrepreneur and investor
Partner | Chief Marketing Officer + Chief Strategy Officer, Chameleon Collective
Chief Commercial Officer of Vengo Labs
Interim Chief Procurement Officer at Chameleon Collective
Product Manager @ Microsoft Mixed Reality
EVP, Head of eCommerce Growth Practice of The Shipyard
Brand strategist, Chameleon Collective
Host of Corona TV and Author of "Built to Suck,"
Founder & CEO of QuantuMDx Group Ltd
CEO & Chairman of C-Suite Network
Fractional Chief Marketing Officer, Chameleon Collective
Former NFL player turned Mountaineer and Sports Illustrated Exec
Executive VP of Sports Illustrated
Chief Advocacy Officer of MX Technologies
Operating Partner of Bain Capital
Partner of Chameleon Collective
Proven entrepreneur with a creative agency past
Founder & CEO of MakeLoveNotPorn
Former Marketing Exec at ESPN & TheCocaColaCompany
Former senior executive at Sony, Best Buy, Art Van Furniture
Former Co-CEO of Publicis Sapient
Co-Founder & Managing Partner of Rethink Food
Founder & CEO of Crowd centric Media
Co-Founder of Commerce Next
Founder of Walt Grace Vintage
Virgin Atlantic, Laker Airways
Founder & CEO of Open Assembly
Co-Founder and CEO of Shipsi
Partner of Chameleon Collective
Founder of The Rainmakers
Robert Scoble, noted tech journalist and author
Fascinating leader from the fashion world
Serial entrepreneur and media maven
Partner of Chameleon Collective
Founder of The Rainmakers